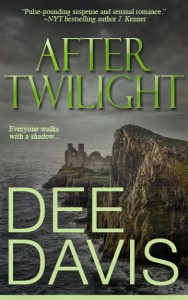 I'm proud to announce the digital release of the first two books in my Random Heroes Collection.  With an emphasis on both romance and suspense, Random Heroes is a collection of loosely interrelated romantic thrillers that can be read in any order.
After Twilight:
It was the perfect place to disappear…
When Kacy Macgrath's life crumbled two years ago, she changed her name and escaped to her grandmother's cottage in Ireland.  Here she lives anonymously, with no reminders of the past — except the terrifying images that continue to haunt her dreams.  Images of the stormy night her husband, Alex, walked out on her — and fell into the raging waters near their Long Island home.  After his death, Kacy uncovered secrets about Alex she was better off not knowing, so she ran away.  Now someone is watching her.
Braedon Roche has traveled across an ocean looking for justice — to expose Kacy Macgrath as a master forger who, along with her late husband had nearly destroyed his career as an art dealer.  What Braedon doesn't expect is his undeniable attraction to the fragile widow hiding behind a web of deceptions.  But Braedon isn't the only man following Kacy.  A savage killer stalks from the shadows, chipping away at her sanity, and trapping her in an unspeakable nightmare…
Amazon  Nook   iBooks   Kobo   Smashwords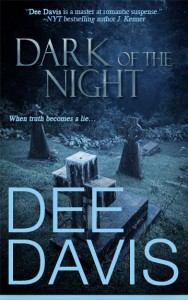 Dark of the Night:
After the tragic deaths of her mother and sister, eight year old Riley O'Brien vows never to desert her father. Twenty-one years later, she stands by her father's side as he makes a bid for the Presidency– trading her dreams for his. Her desires perpetually on hold, she has erected an emotional wall to keep out the prying eyes of the media. But her defenses are about to be shattered.
Investigative reporter Jake Mahoney hates politics and beautiful women. Recently divorced, and on the trail of a major story, Jake resents wasting his time covering an ice princess at a presidential rally. But when a car bomb throws him, literally, on top of the candidate's daughter, Jake quickly realizes that Riley O'Brien is pure fire. No one has ever gotten under his skin like this before.
Their attraction is instant, and possibly fatal, as dangerous secrets from the past explode into the present, destroying one life after another in a nightmare of blind ambition…
Amazon   Nook   iBooks   Kobo   Smashwords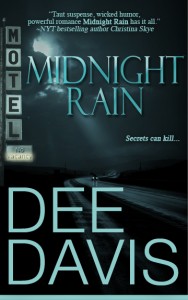 Midnight Rain:
For undercover FBI agent Katie Cavanaugh this was supposed to be a routine job-go in, get the evidence, catch a killer. But from the moment she lays eyes on John Brighton the intense charge in the air between them lets her know that the stakes will be higher this time around. Posing as his physical therapist allows Katie first-hand access to him but she can't let the intimacy of living together cloud her judgment. She will need her instincts sharp if she is going to find him guilty…or prove his innocence.
Left for dead along a deserted highway, John awakes to find himself physically weakened, mentally scarred, and the lead suspect in a murder investigation. The only bright point in his life is Katie, warm and beautiful, she is the one person he thinks he can trust. But as a net of suspicion closes in, and as loyalties divide, John and Katie must work together to unravel the maze of secrets and lies that threaten to keep them apart forever…
Amazon   Nook   Kobo   Smashwords  iBooks
Dancing in the Dark:
Two years after the accidental death of her husband and son, Sara Martin is still wearing her wedding band, using it as a shield against a future without love. Then a persistent prank caller shatters her fragile peace of mind and brings detective Eric D'Angelo into her life. Eric reminds her of the passion she never thought she'd feel again — and the idea of surrendering to it scares her. But Sara will soon discover that she never knew the meaning of the word fear… until now.
Even for a seasoned detective like Eric D'Angelo, the rash of murders haunting the city of Austin seems unbelievably grisly. Still, he's worked enough of these cases to know that eventually even a murderer as meticulous as the Sinatra Killer will make a mistake. Then Sara becomes the madman's target. Between fighting off the ghosts in her past and the monster in her present, Eric is forced to wonder if their hopes of a future together will ever see the light of day…  A
Amazon    Nook    Kobo    Smashwords    iBooks
And watch for the this Random Heroes Novel: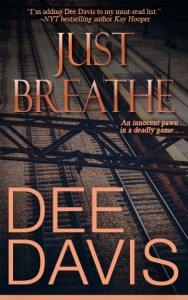 Coming Soon!