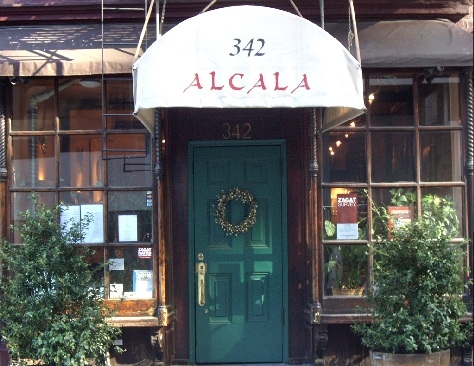 One of the things I like best about New York City is the wealth of different cultures.  And nowhere is that more evident than in the food offered by the myriad of restaurants throughout the city.  Saturday night we decided to try a neighborhood restaurant specializing in Spanish food.  And we were not disappointed.
Alcala is a small intimate place located near the United Nations serving food from the Basque region of Spain.  With warm paintings and plates on brick and plaster walls you immediately feel the Mediterranean influence.   Seated at a table for two in the front room, I had a view of passersby as well as the comfortable setting of the restaurant itself.  There is also a garden in the back. The two spaces separated by a lovely old wood bar.
But of course the star of any restaurant is the food.  And our meal was absolutely perfect.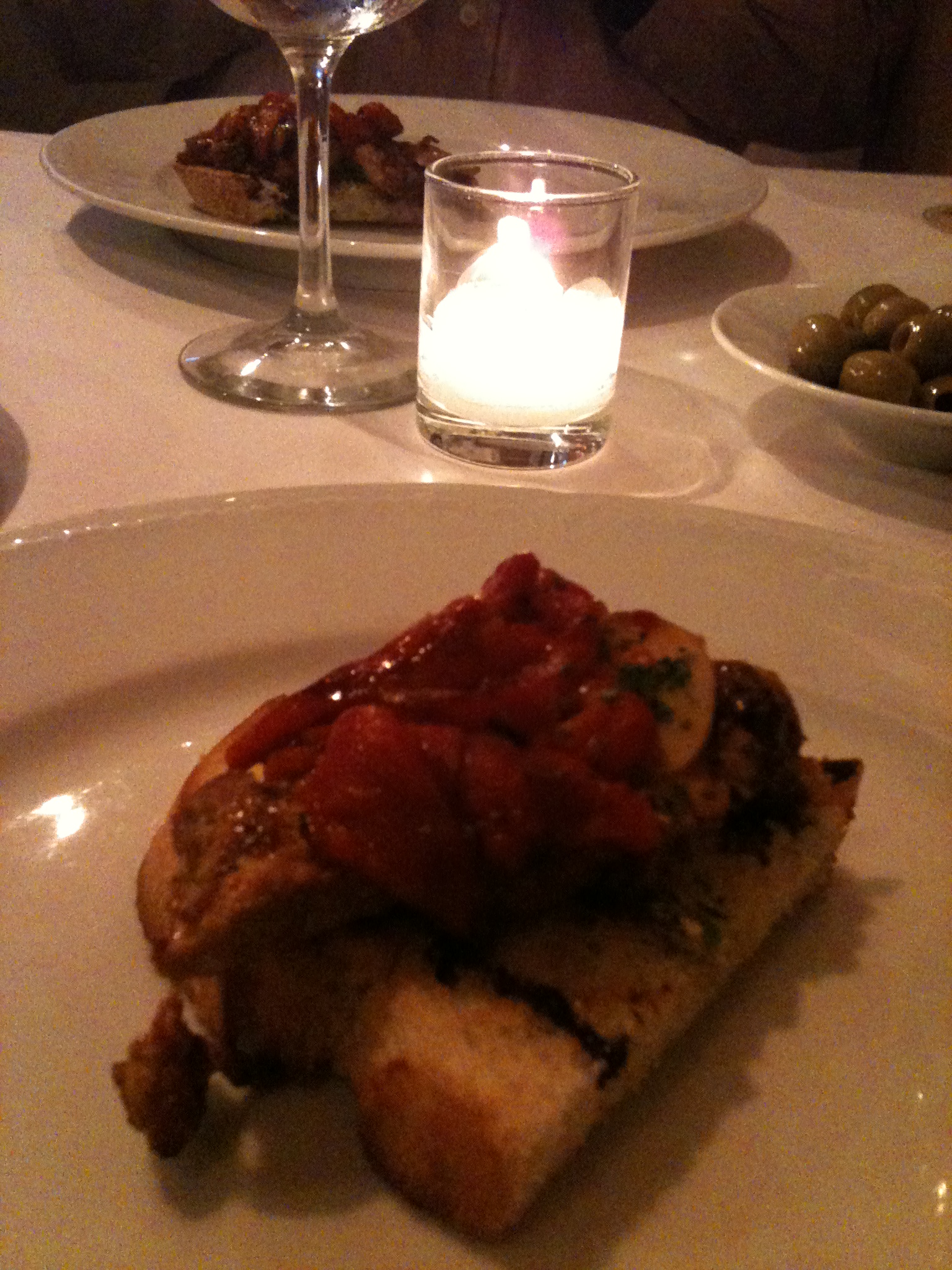 To start we ordered pork tenderloin from the tapas menu.   Two portions of perfectly marinated meat topped with peppers on a rustic toasted bread.   The meat was fork tender and the flavors melded together for a perfect bite.   A great starter, and just the right size.
Next up, we split a salad with white asparagus on piquillo peppers with a scallion and olive vinaigrette.  The dressing was light and refreshing and the white asparagus melt in your mouth good.   And again the portion was perfect for splitting.  And a lovely follow-up to the pork.
Along with both our starter and our salad we had an excellent wine.  A tempranillo/merlot blend from 2003.  Montevannos.   I most definitely would order it again.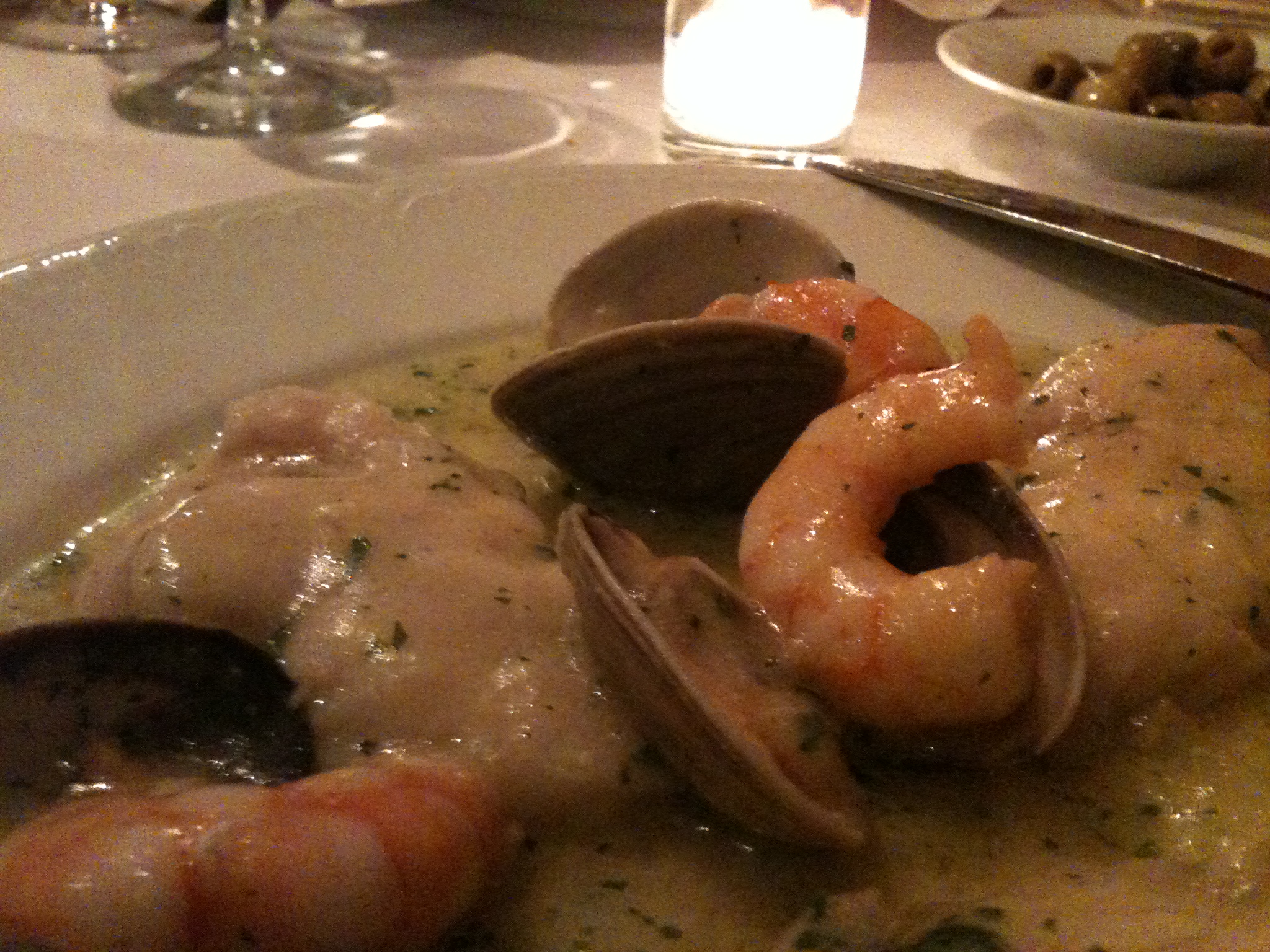 For the main course, I chose sautéed monkfish in a parsley and garlic sauce with clams and shrimp.  The fish was perfectly cooked, and the shrimp were mouthwateringly sweet.  The sauce was good enough that I wished for a bit of bread to sop it up, though thankfully, for my waistline, I didn't.   The presentation was also delightful. And the portion size was generous but not overwhelming.
My husband had a paella with chunks of chicken ,beef and chorizo sauce. It too was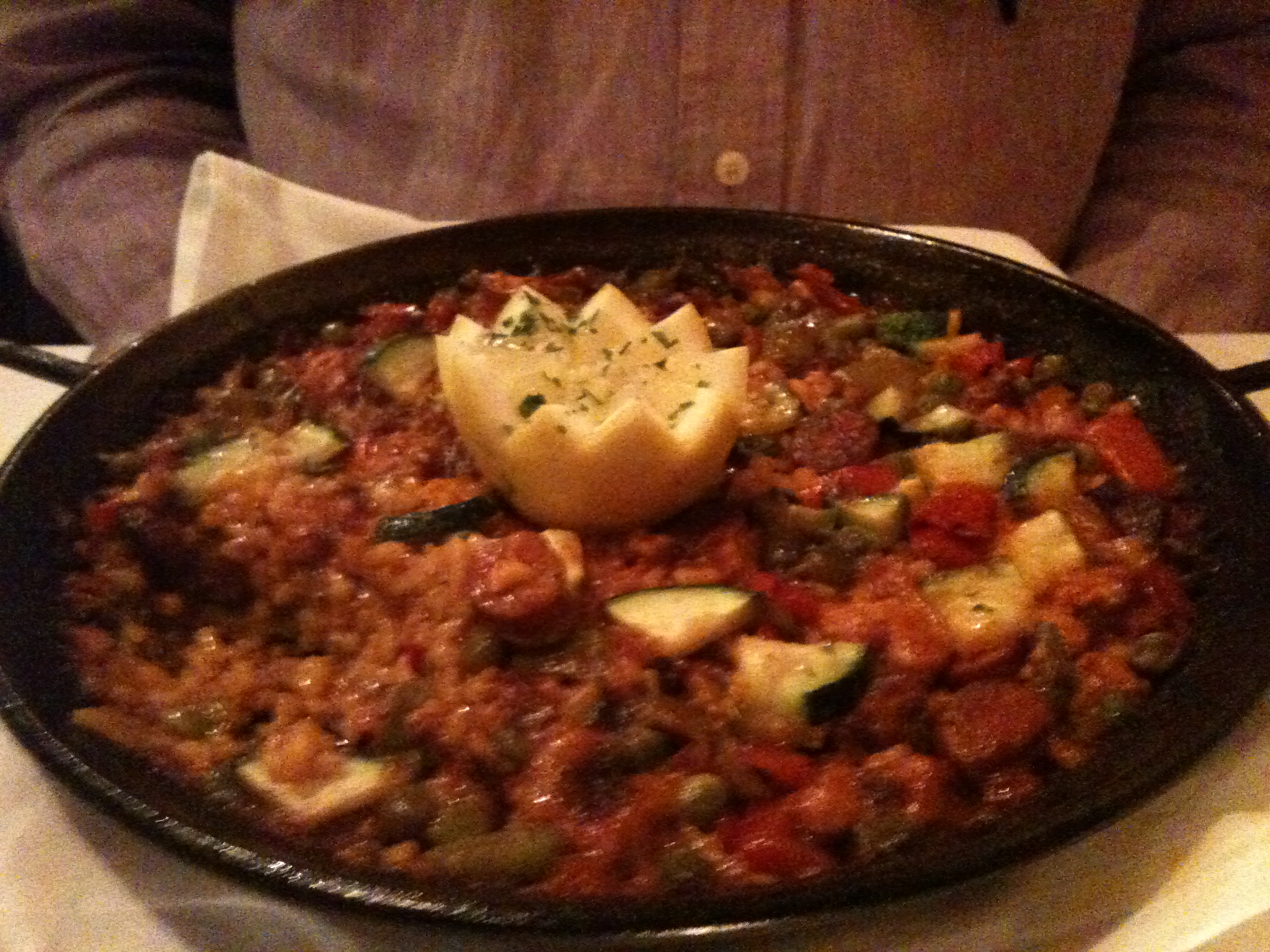 delicious, the smoky flavor of the chorizo making the dish.  Besides meat and rice, the casserole was full of zucchini, peas, string beans and other vegetables.  Every bite delicious.
And because I am a complete and total fan of anything resembling egg custard, we ordered the flan  for dessert.  And I have to say that it was fabulous.  With a hint of cinnamon in the caramelized sugar it had an almost exotic flavor.   Definitely a nice touch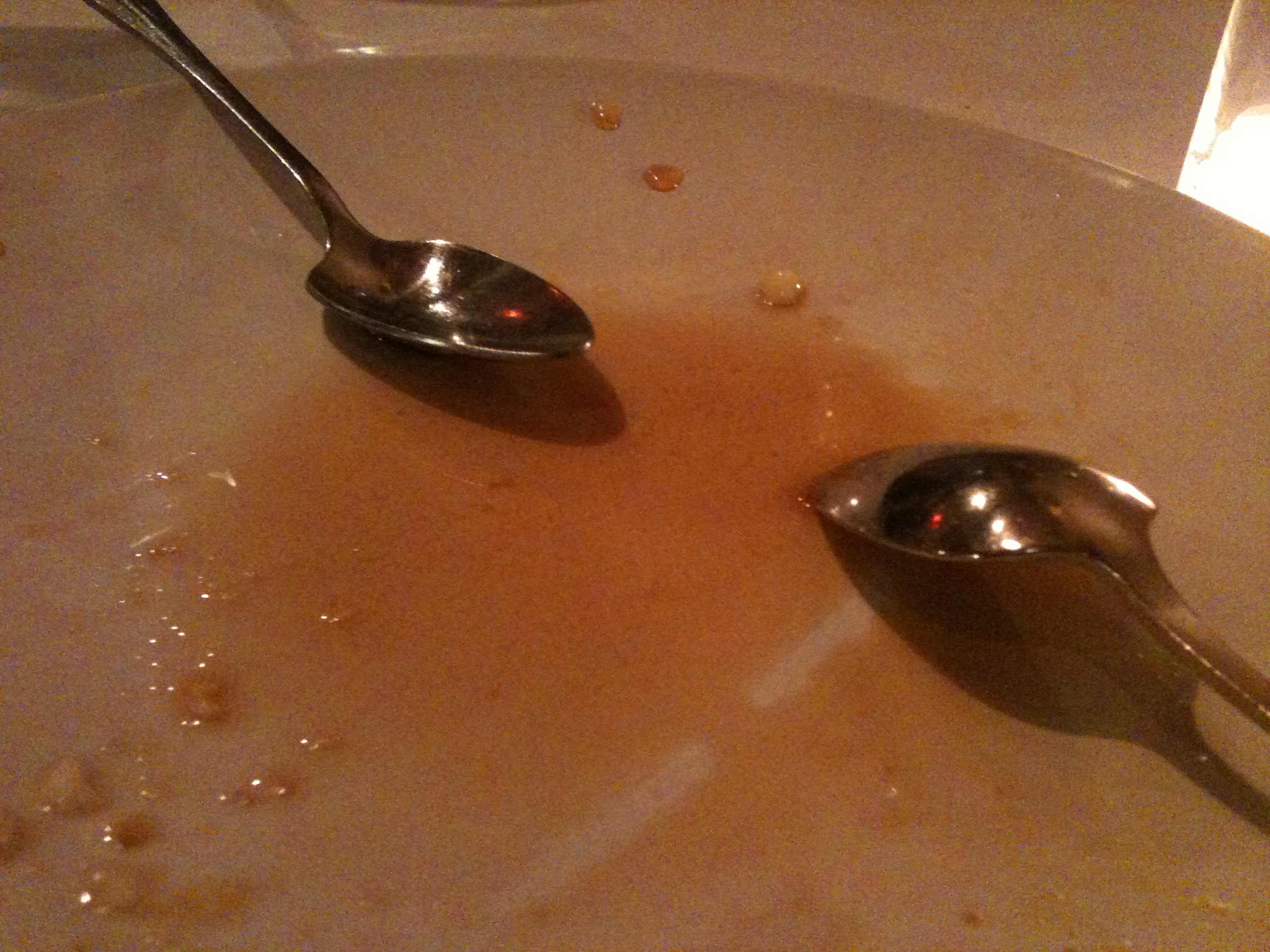 and the perfect ending for a delightful meal.
We'll definitely be coming back.
Alcala,  342 East 46th St., New York, NY 1001
(212) 370-1866