Just returned from an absolutely fabulous trip to London with my good friend Julia London.  I am exhausted.  But happily so!  Although, I arrived last night from England to find a 2 and a half hour wait at customs.  Man o' man was that a room full of unhappy people.  But once through to the other side it was home and bed and goodbye to tea and crumpets.
We really did have a marvelous time.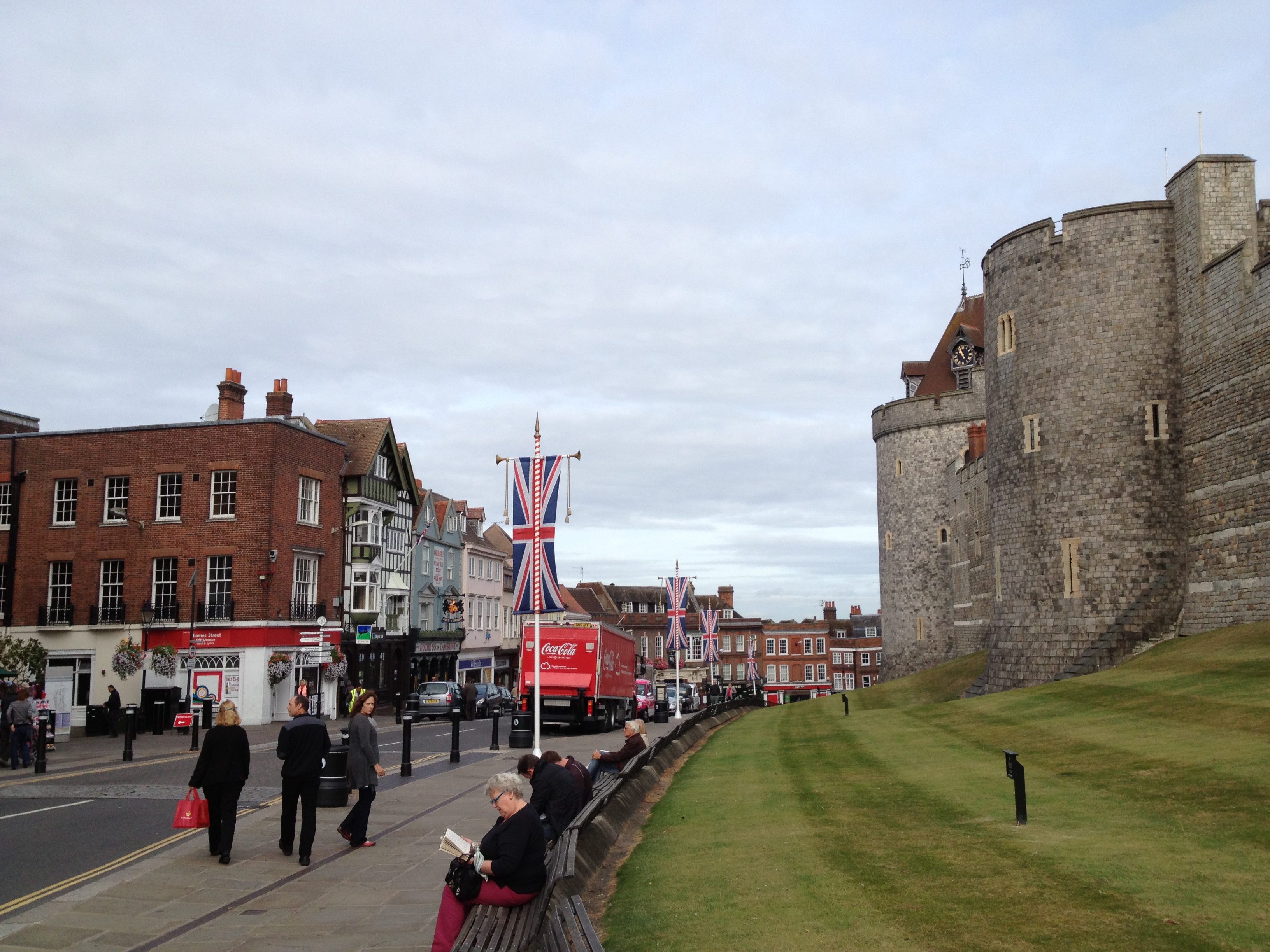 The weather was gorgeous (no rain at all if you can believe it!).  And the museums, castles, parks and walks were to die for.  We ate bangers and mash,  sausage rolls, fish and chips, leek and potato pastys, and really amazing Moroccan food.  We shopped until we dropped.  Harrods, High Marleybone, Knightsbridge, Oxford and Portobello Road.  We rarely got lost.  Which was a miracle a couple of times.  We rode the tube and the trains like professionals.  And walked our rear-ends off.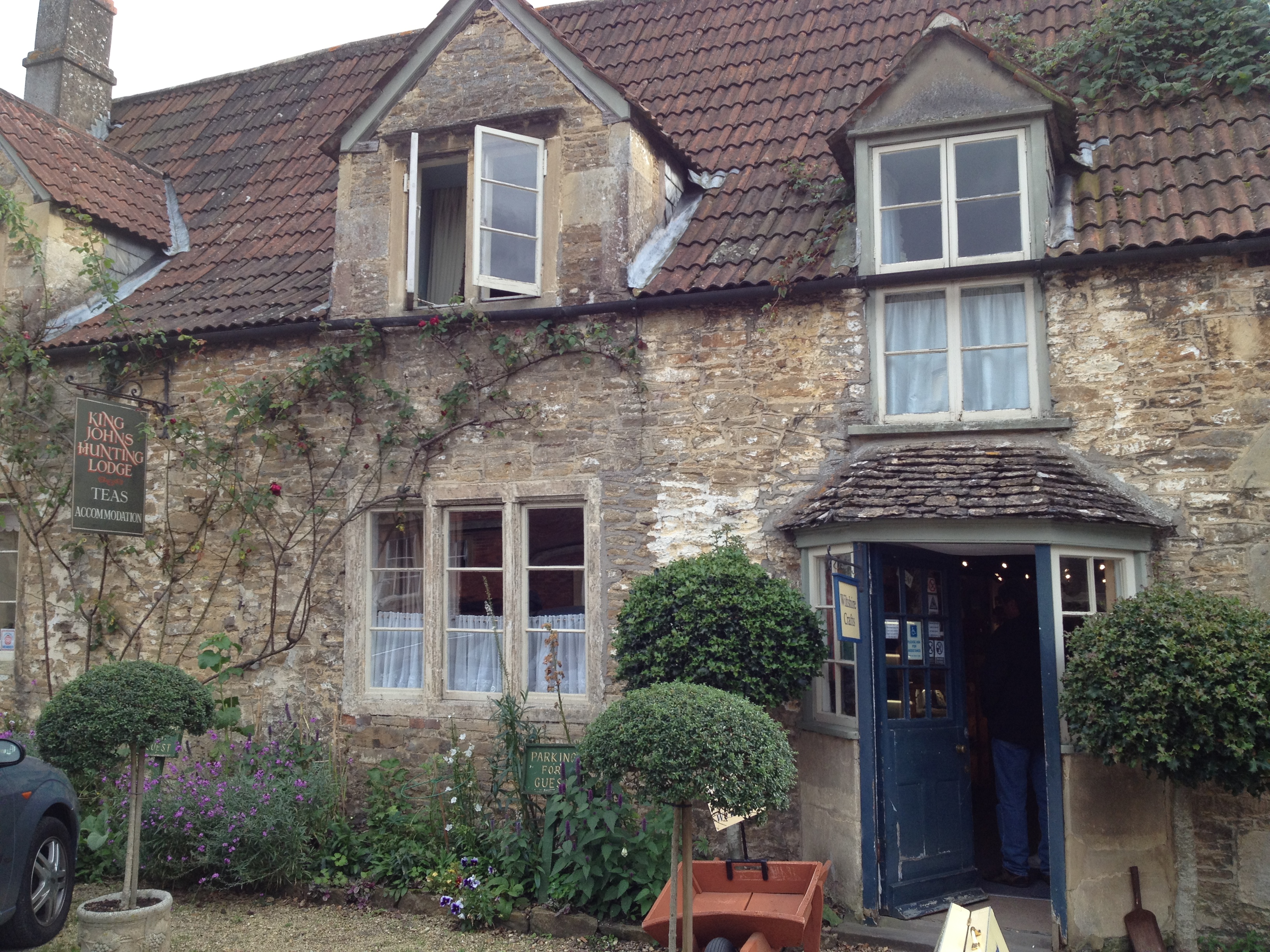 We watched telly with a glass of wine.  The show about the groom planning the wedding was absolutely wonderful.  Not to mention the one about choosing a manor house (I'll take all three).  We also watched a comic that had us in stitches (unfortunately I can't remember his name, but he was very naughty). And also saw several game shows that were beyond anything we have here–my favorite one being where teams of celebrities guess whether or not the others are lying (they all quite good at it).  The only sad note there is that we missed episode one of Season three of Downton Abbey–it was the night we arrived and we weren't clued in.)
We had drinks at the Savoy.  And went to Covent Garden.  We saw London from the top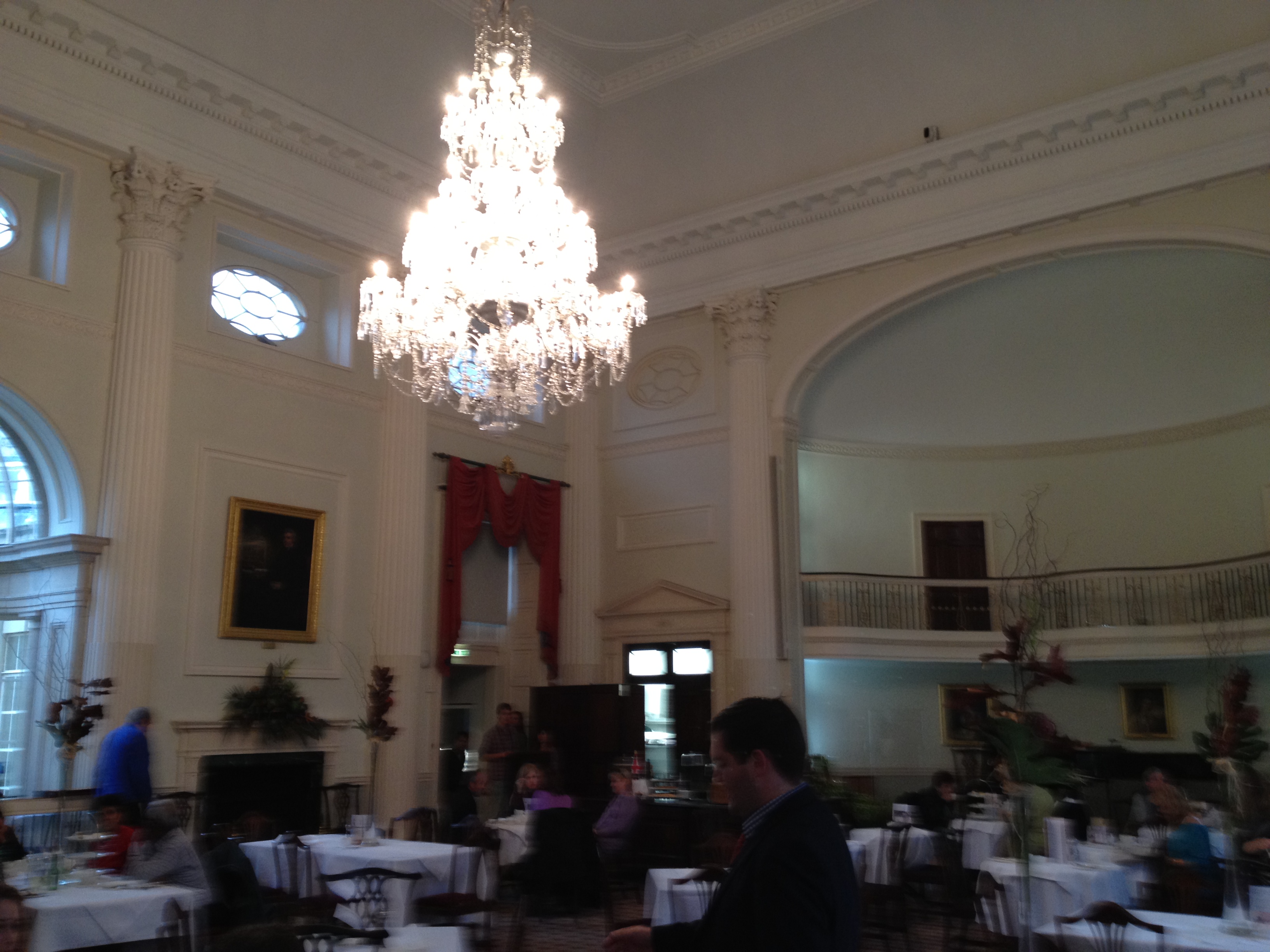 of the Gherkin.  Traipsed through Bath and Mayfair, dreaming of gorgeous dresses and men in top hats and tails.  We saw Stonehenge and Windsor Castle.  We went to Lacock where they filmed Cranford, parts of Harry Potter, Emma, and scenes from Pride and Prejudice.  We saw the Victoria and Albert museum (complete with a period clothing exhibition).  We strolled through the gardens at Hampton Court, and the lovely wilds of Hyde Park.  Julia London ran along the canal (not for her life, but actually for fun–which I simply can't fathom).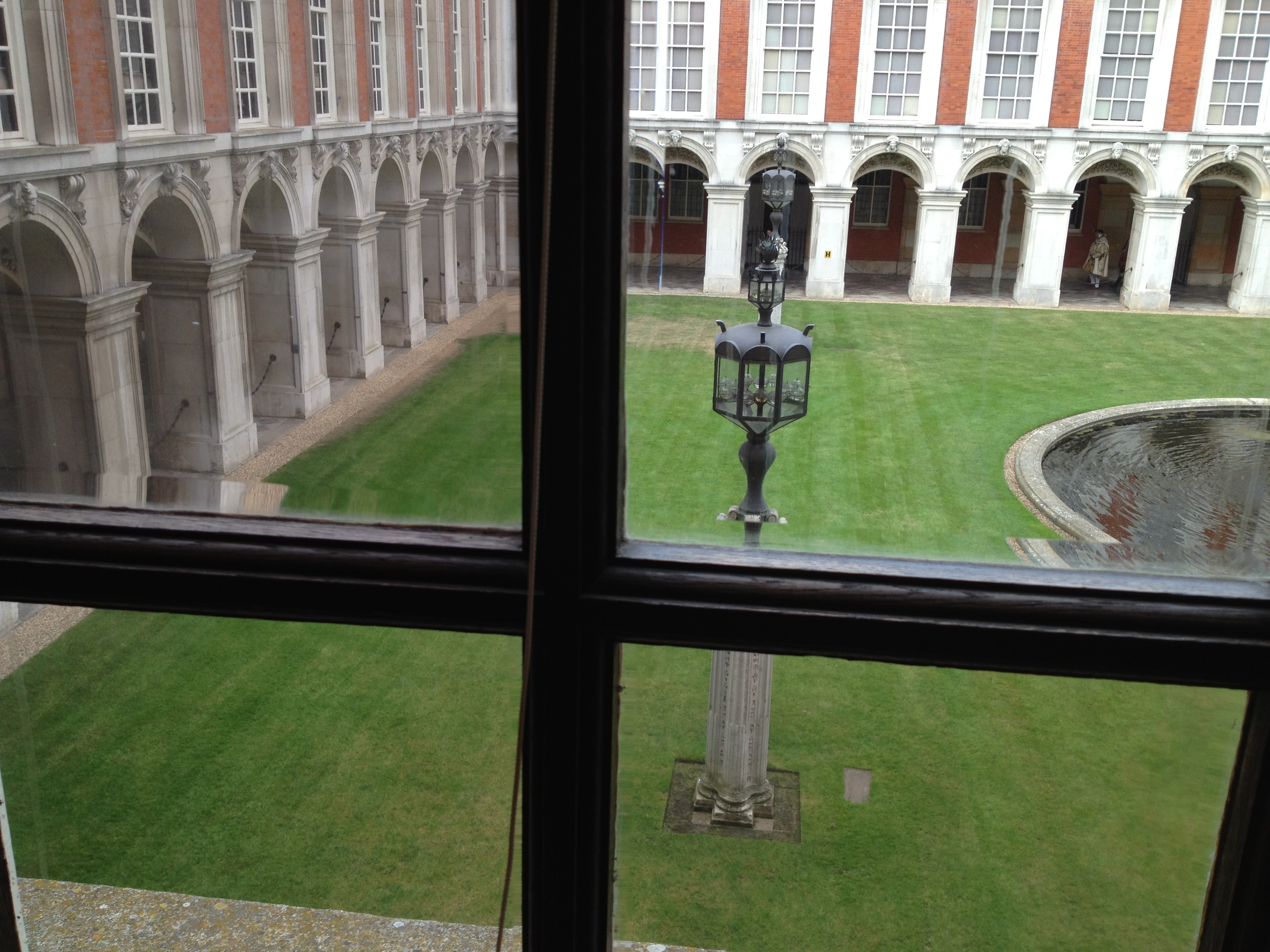 We drank loads of tea, a little bitter and learned the difference between light and dark beer in Britain.  And of course we some great Malbec (from our own local wine store on the corner).  We shopped for our own supper.  And salivated over the fabulous offerings in the various Food Halls.  I had scones at the V&A,  and Julia had chocolate confections and we were in heaven.  We also can report that Stinky Bishop's cheese lives up to it's name.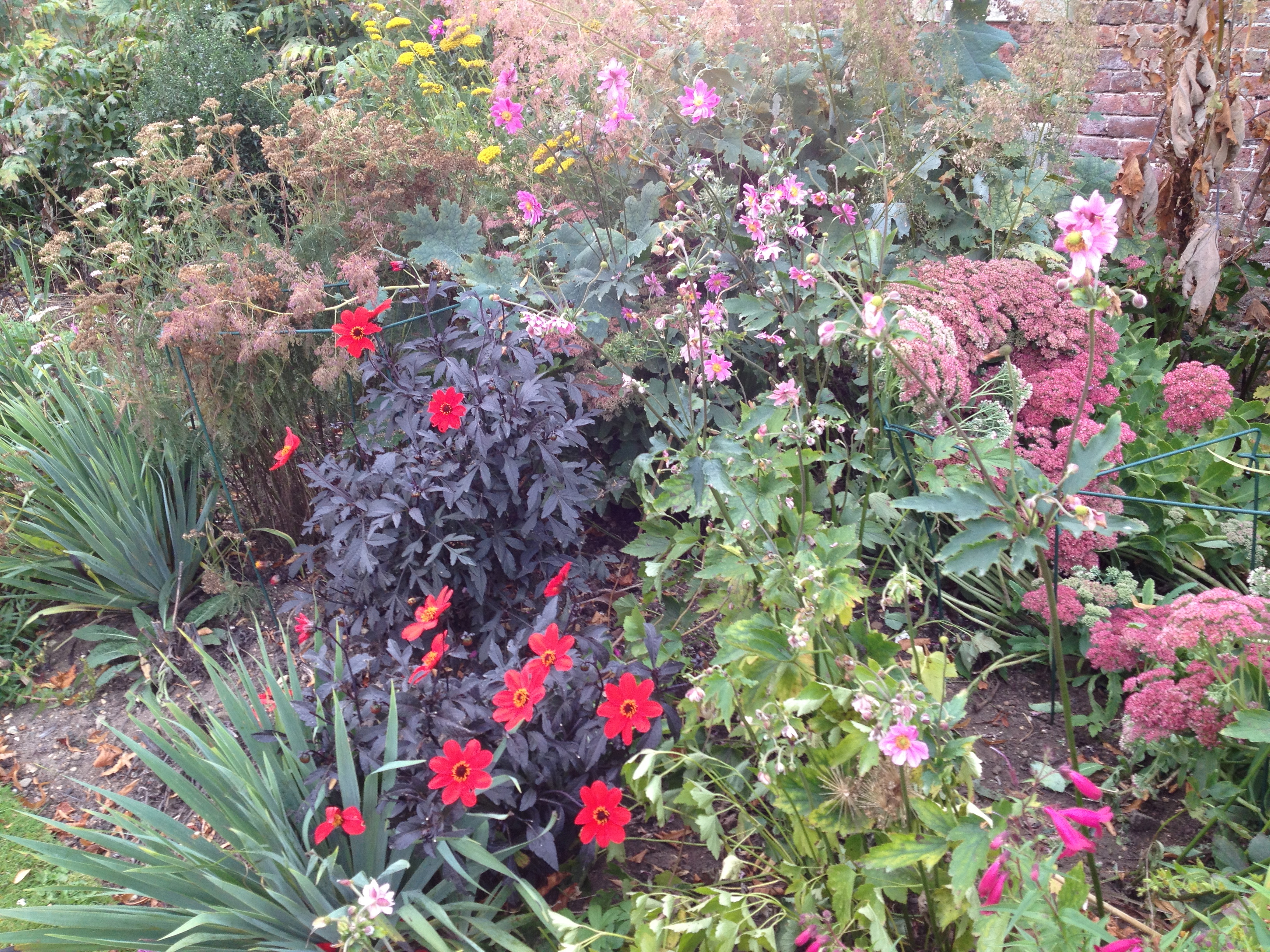 All in all it was a magical trip!